Free Pop Your Pup Pop Art!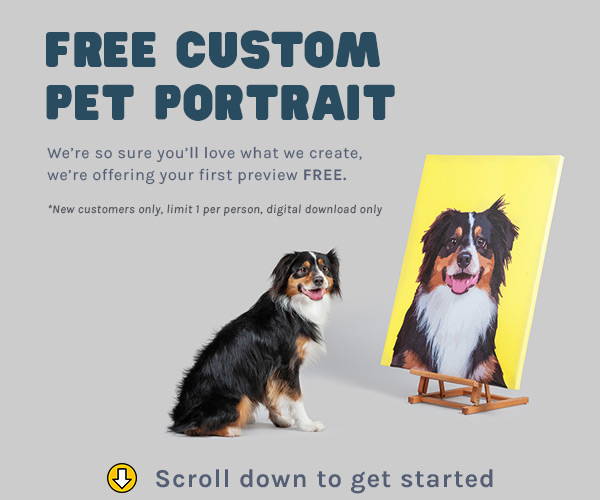 No Credit Card or Purchase Required
100% real art by real artists
Downloadable Digital File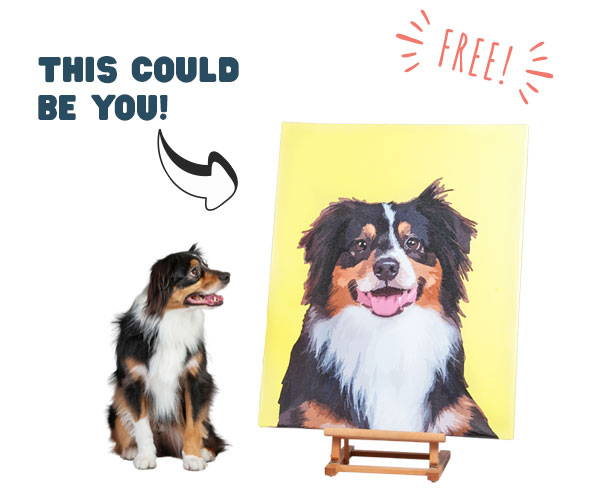 Upload your photo, email, and name and submit.
---
Woah, woah, woah... Nothing is ever free, what gives?!
There's no "Gotcha" tricks going on here. We're just trying to help everyone celebrate their love for their pets! Plus, we're so sure you'll love your art when we're done, you'll let us print it on one of our amazing products from our store.
Ultimately, that's our hope and goal, by taking the pressure out of "what if I don't like the art?" we get more pet lovers celebrating their pets with us and eventually becoming a paying customer. How's that for some transparency?
What's the difference between free and paid art?
Not a thing other than prioritization. In short, paid art gets done first (2-3 business days). Free art takes a bit longer based on volume (7 - 10 business days), that's the only difference.
Why does free art take longer? Creating our art costs us money. Unlike the majority of online pet art alternatives, we employ our artists full time, year round. There is only so many pieces of art one artist can create in a day (we believe in a healthy balance for our artists). Because of this, we reserve our artists available slots for paying customers first.
With that being said, we do have dedicated artists for our free art and will never go beyond 10 days for our free art, so you can expect it in 10 days or less :).
If you need or want your art sooner, we would love to make it for you! Check out our full catalog here
Do I have to enter my credit card?
Nope.
Nope. Nope. Nope! No credit card or payment is required. If you want to add your art to a product after it's done, you can choose to do so at which point you would enter your payment preference.
What will you do with my email?
Your email is is safe with us.
We will never sell the information or data collected here. Period.
We will simply send your art to the email provided as well as as send some promotional Pop Your Pup emails from time to time. You can always unsubscribe after you receive your art if you'd like.
What can I do with my art?
Whatever you want.
Hopefully if you want to print your art on something you choose us to do so! But you don't have to, your art is yours to do whatever you'd like with!
Check out all of epic products to print your art on! HERE
Super Easy! Just upload your photo along with your name and Email and submit!
As soon as you submit your photo you will enter our queue. We'll get started on your artwork as soon as we can. When we're done with your art, You will get notified when we upload it to your profile that is made automatically when you submit your photo.
We'll also email you a downloadable preview that you can download right from your email!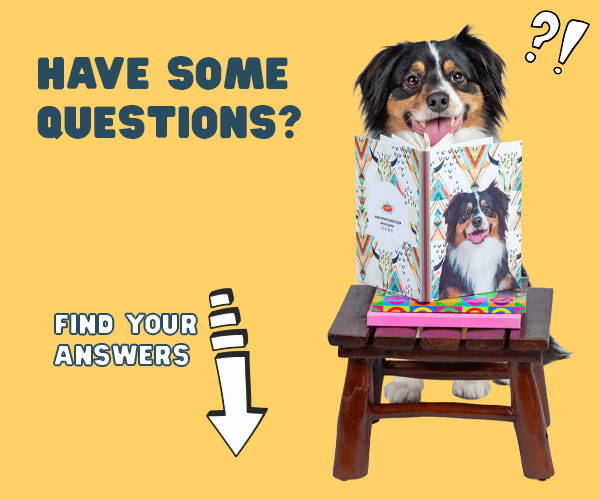 ---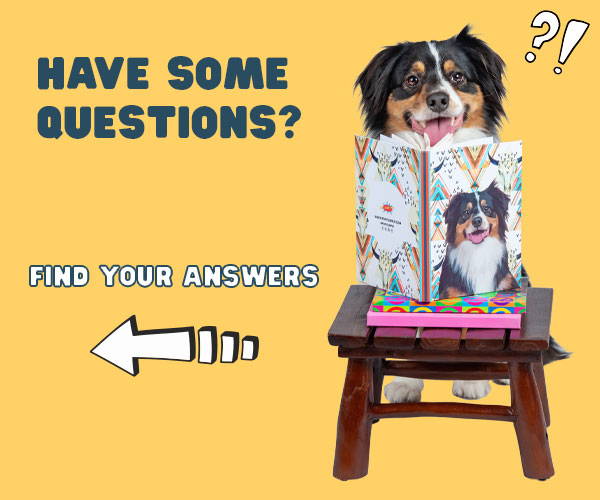 ---
Want more than a free digital file?
Check out wide range of customizable products you can celebrate your pet with!