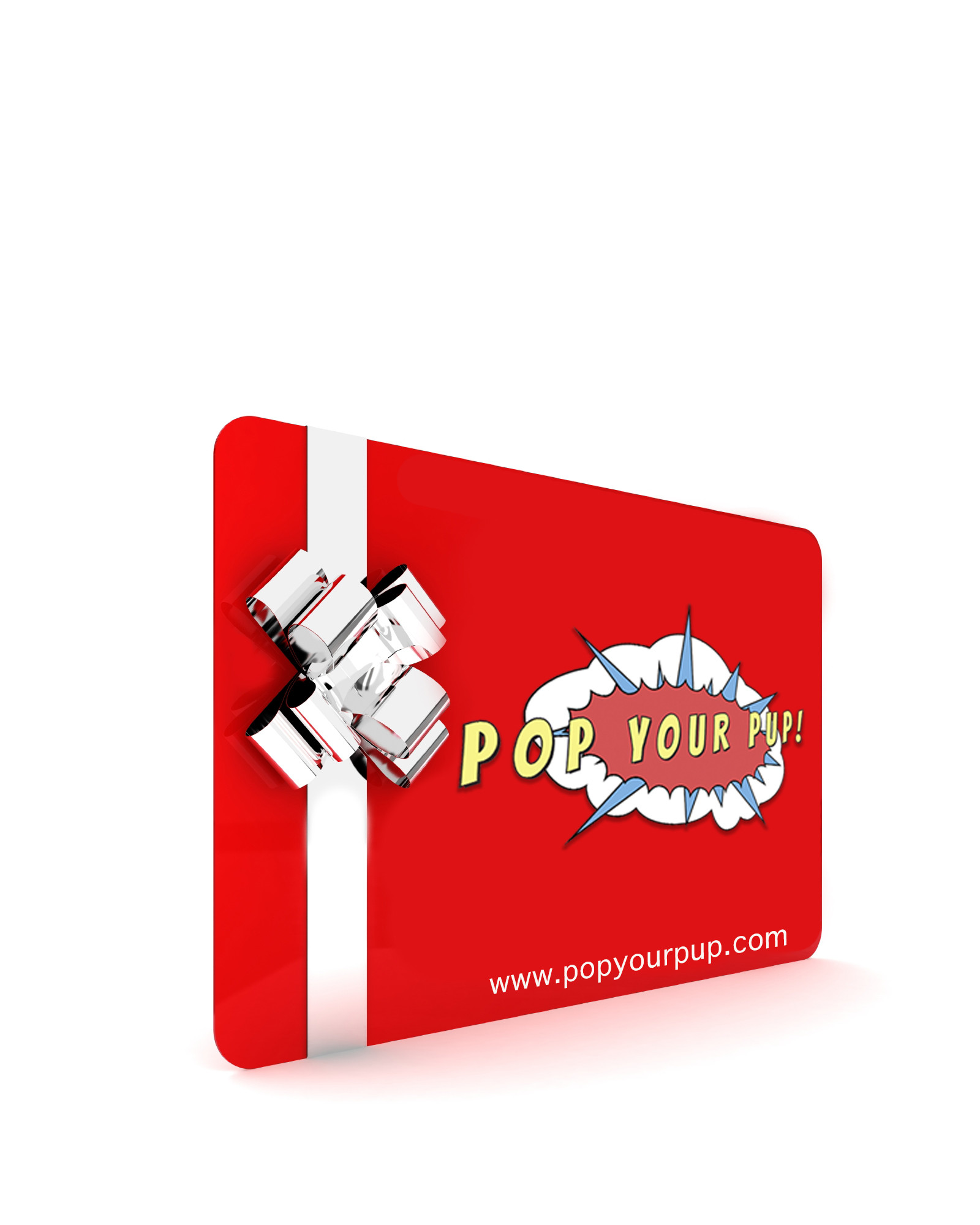 Gift Card
What size... What style....What Picture? Not sure, no problem! With our e-gift card, giving the gift of Pop Your Pup is even easier.
How our e-gift card works:
Select the amount for the e-gift card and continue to check out
A Promo Code will be sent via email immediately after purchasing
Print or forward the Promo Code via email to your recipient
The recipient will use the Promo Code to create a new order
Now you are the coolest friend EVER!
*Gift card does not expire and can be used immediately after purchase.*
*Note* To include the physical gift card, please read below.
You can save the template below to your desktop by right-clicking and click "save image as". Open the image and print, it will be in a 5x7 format which will fit most standard envelopes. The gift card code will be sent to the email you used to place the order.